Have not been blogging because my cam batt went dead
and i firmly believe that a blog post should always have pics
hence, silence til today when i finally got around to charging the batt.
bleah, i can be so lazy sometimes.
The past week went by in a blur with sharmie's return
and frantic attempts to settle all backorders cos they arrived
all at the same time.
then its off to bkk again.
have resolved to go there less often,
we are bogged down with too many stocks
and suffer from the 'cant stop buying' syndrome.
The BF is away in reservist this week
so its girls night out for 2 days til he's back!
was at haji for work and decided to stop by for chow.
had ham&cheese s/w cos i wanted something comforting.
baaaad choice.
sharmie's aglio olio.
better. but still kinda bland.
dinner with mella at Imperial.
she hates having her photo taken.
my spanking new hair cut!
evidence that me and mella dress sooooo differently.
check out her lace hem!
wooots, hot.
sneakily bought this satchel from ASOS
since i cant get my alexa. hope the BF doesn't find out!
credits to the purseblog
speaking of bags, i am excited about the new Balenciaga fall/winter colours.
already saw the blue roi, cypres, pivoine,
bois de rose, seigle at BKK,
blue roi was good, cypre and pivoine was too green and pink respectively
i had such high hopes for bois de rose
but it turned out to be baby pink. too sweet.
am now waiting for nacre with bated breath!!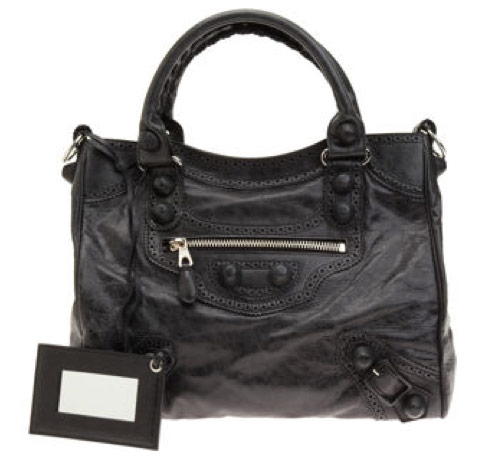 credits to the purseblog
and i saw the Balenciaga Velo!
which looks interesting cos its bigger than my city
but smaller than the work i wanted to get..
so maybe, maybe its the right in between size?
still can't decide on a bday present for myself.
sighs.