kelly's finally back! wheeeee its my turn to take a breather! haven't been on vacays since new york in 2008, so im bubbling with excitement about the upcoming trip. no prizes for guessing, but im heading down under just like kelly - kangaland in 28 more hours! can't wait can't wait.
set up the studio in the office and boy, it does take up a huge chunk of the space :( but on the bright side, there's nothing like having your own studio at your beck and call and not have to wake up at 8am for photoshoots 'cos "that's the only slot left". pfffft. plus, the lights seem to work pretty damn well for us so im really glad we made the decision (:
tadah! our tiny studio. okay, that's half of it cos the wall forbade me to take in the entire studio in one frame.
randomly, i know this is gross but this is what happens when a single woman carries i dunno, some 10kg worth of parcels to the post office on her own? and the bumps don't go away until a day or two. ewwww.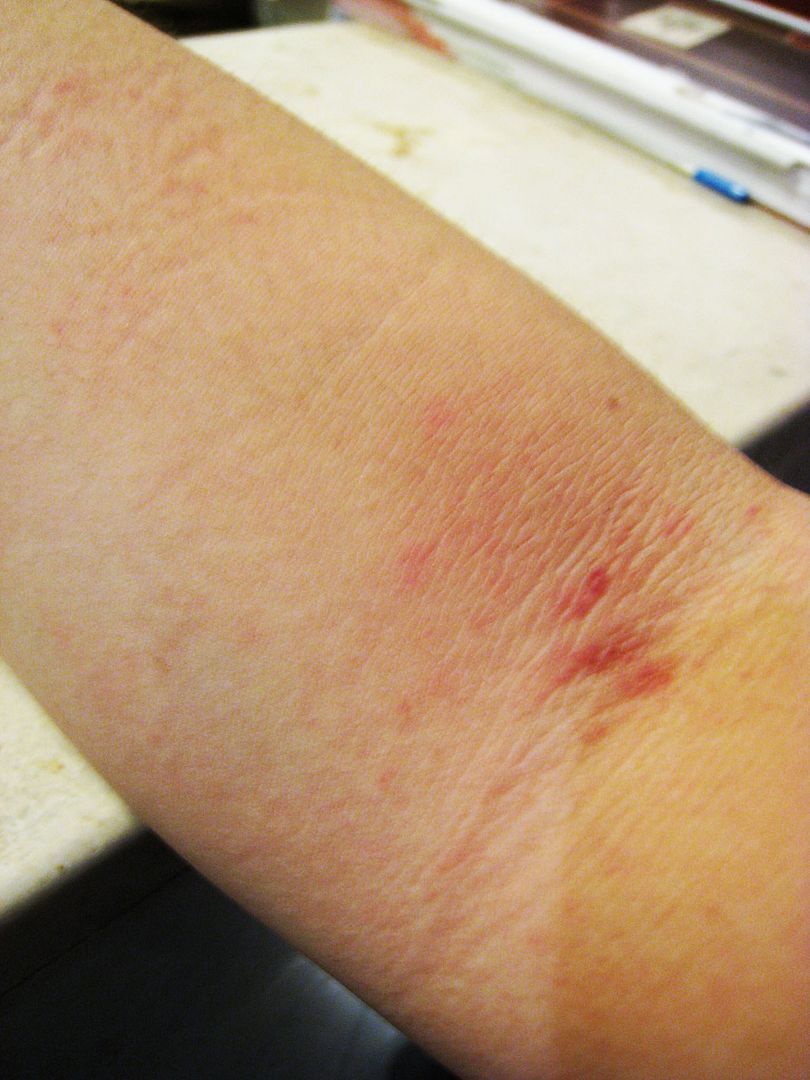 aside, made a few epicurean journeys the past week. yums. brought the boy to colbar one evening - have missed the place ever since kheng brought me there during our lunchtime escapades! love the serenity of the area, with rubber tire swings and whatnots. mmm.
finally reached the place after driving through the entire wessex estate.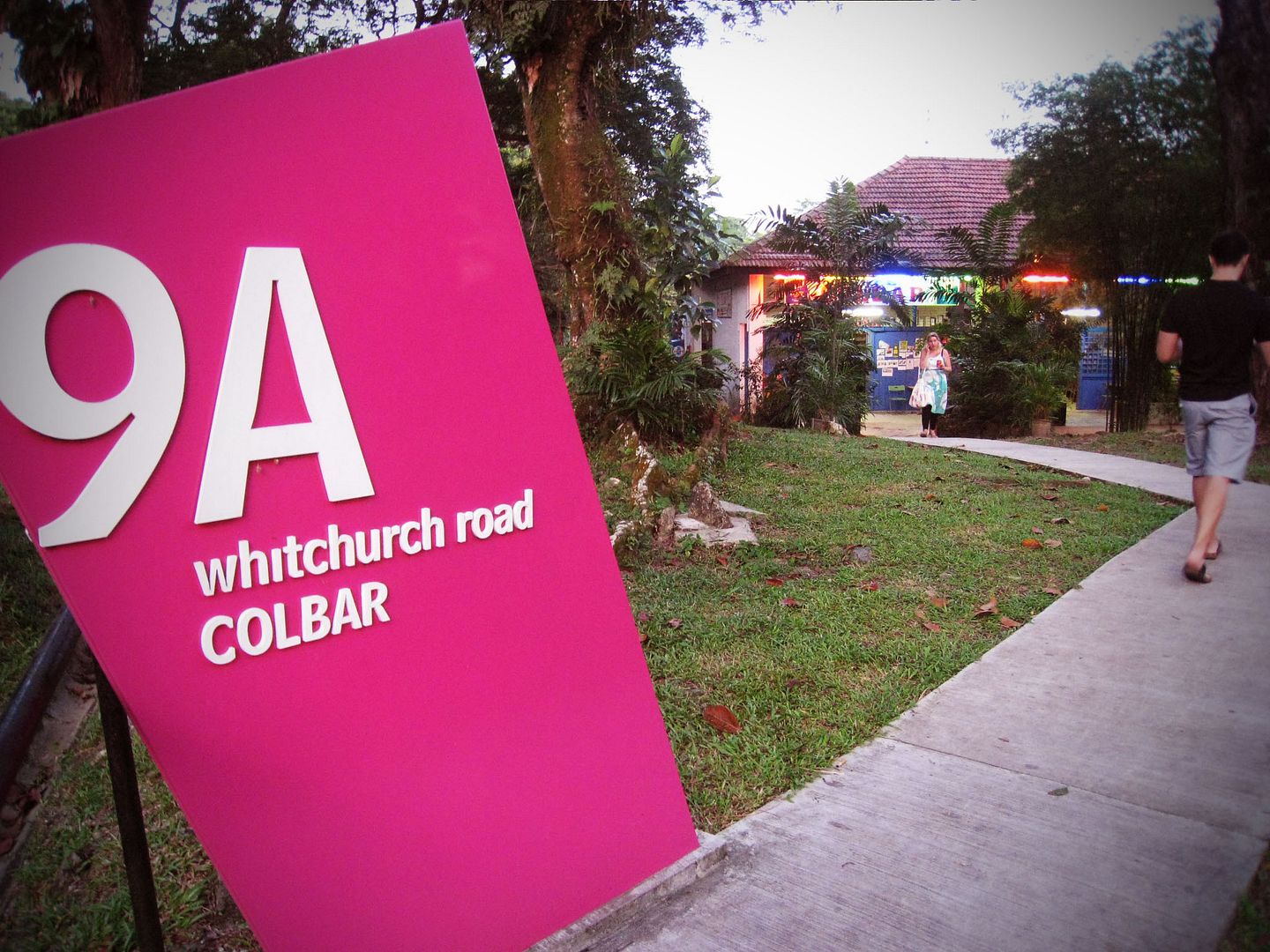 im sucha sucker for olden times sometimes i wished i lived in the 50s.
even menu also have to be oldskool okay.
ordered both the beef and pork cutlet but.. didn't float our boats at all.
plus, the mozzies were attacking so we left straight after we were done.
next up, it was spruce with my darling ex-colleagues!
heard some good reviews about this place so when kheng suggested we go check it out, i immediately jumped and said yes - whoever says no to brunch on monday should have their brains checked.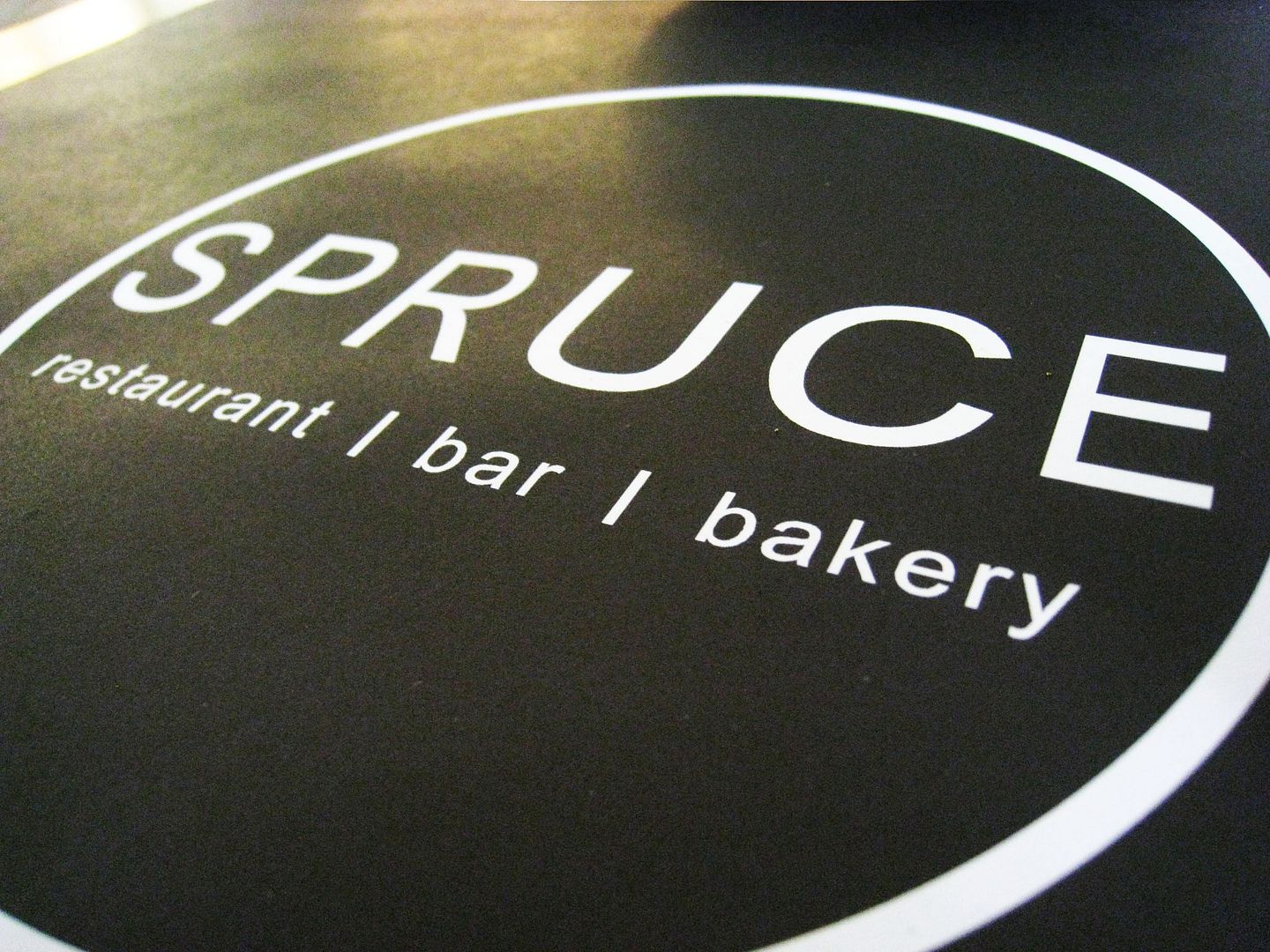 warm, crusty, toasted bread with vinaigrette = slices of heaven
my favourite mushroom risotto! nomnomnomz.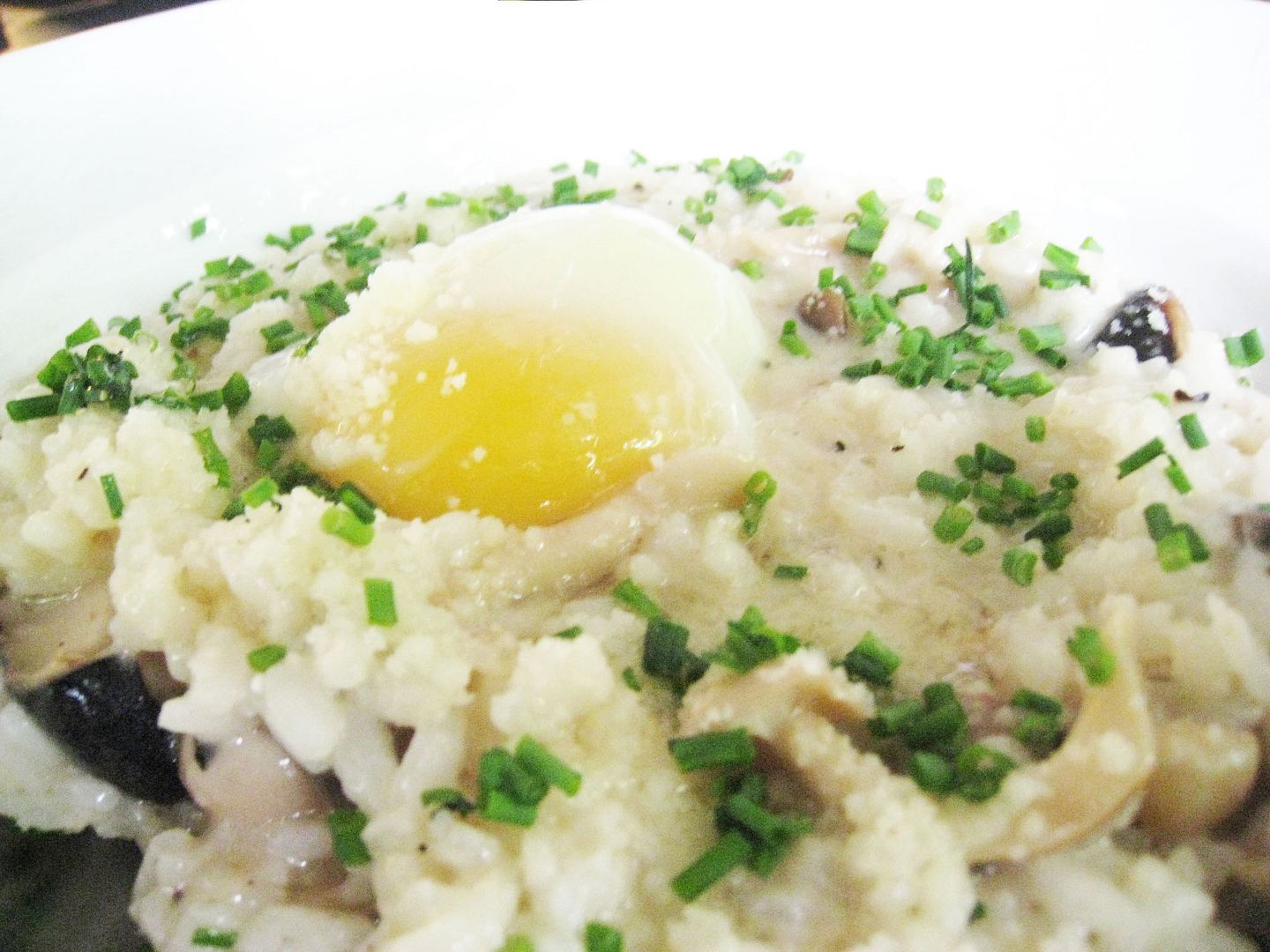 will be heading to prima revolving tower later for dinner and the images of lipsmacking peking duck keeps popping into my head. aaaaaah!! at the rate im going, i need to be hitting the gym more than my usual twice a week! but its my birthday dinner so i guess.. im allowed to pig out, no?
speaking of which, had a really pleasant surprise last night. the boy insisted on sending me home when i wanted him to head home early 'cos he hasn't been sleeping well due to the damn heat. so when we reached, he asked me to take out his duffel which he packed for the trip in his car boot so well, okay, off to the car boot i went and when it opened... this was what was inside:
the silly boy knows i love miumiu and got me another hobo bag in soft leather :))))
really wasn't expecting a gift this huge so thank you, thank you very much. will promise to take care of it and not throw it around like my coffer! eeeps.
also came home to a keypouch from the sisters 'cos i was complaining that i had too many office keys.
plus, the sister's bf bought me a damn cute passport holder!
its a french speaking panda with an apple!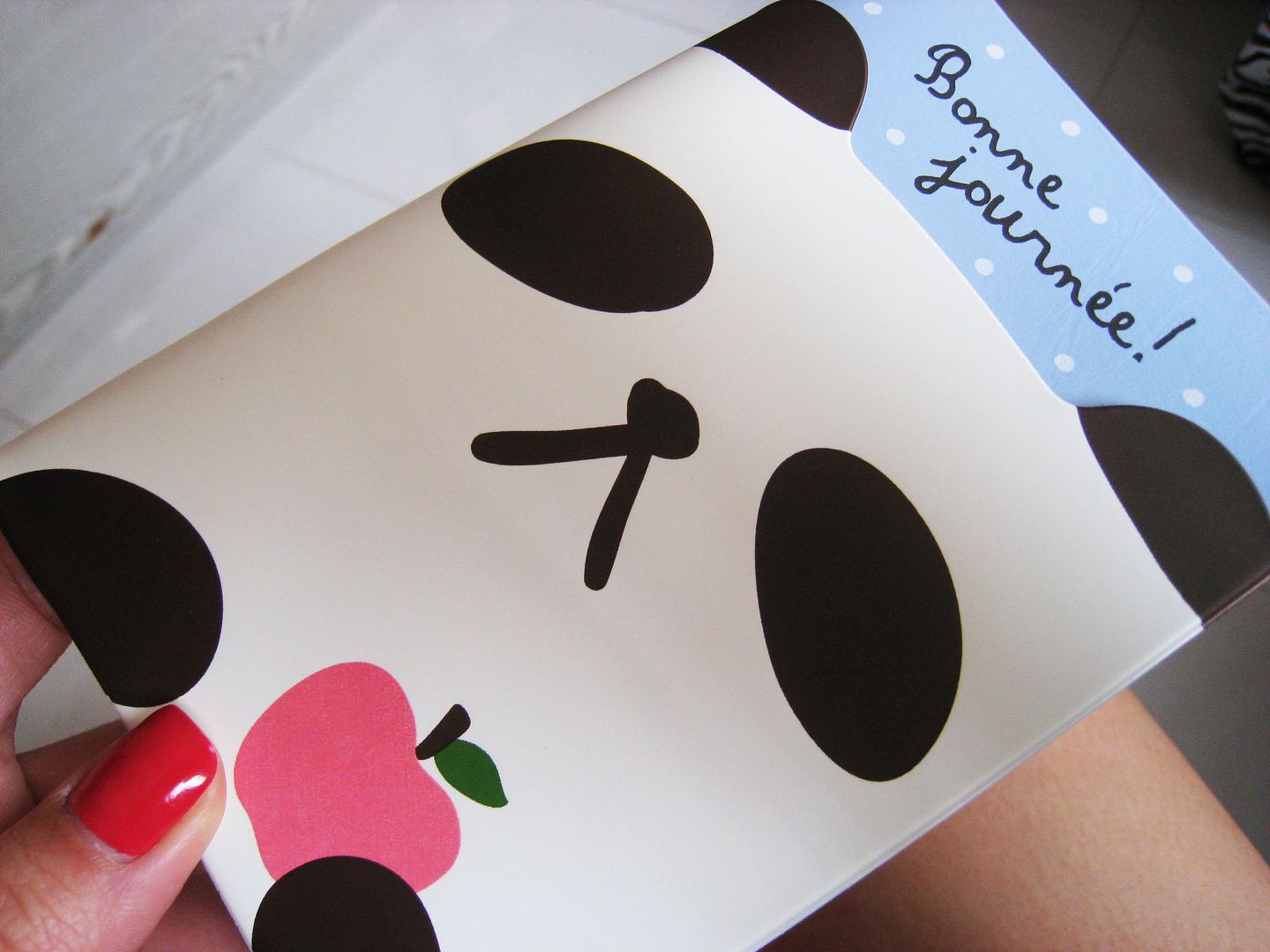 the outer flap's for me to hold my air ticket! aiyo so adorable.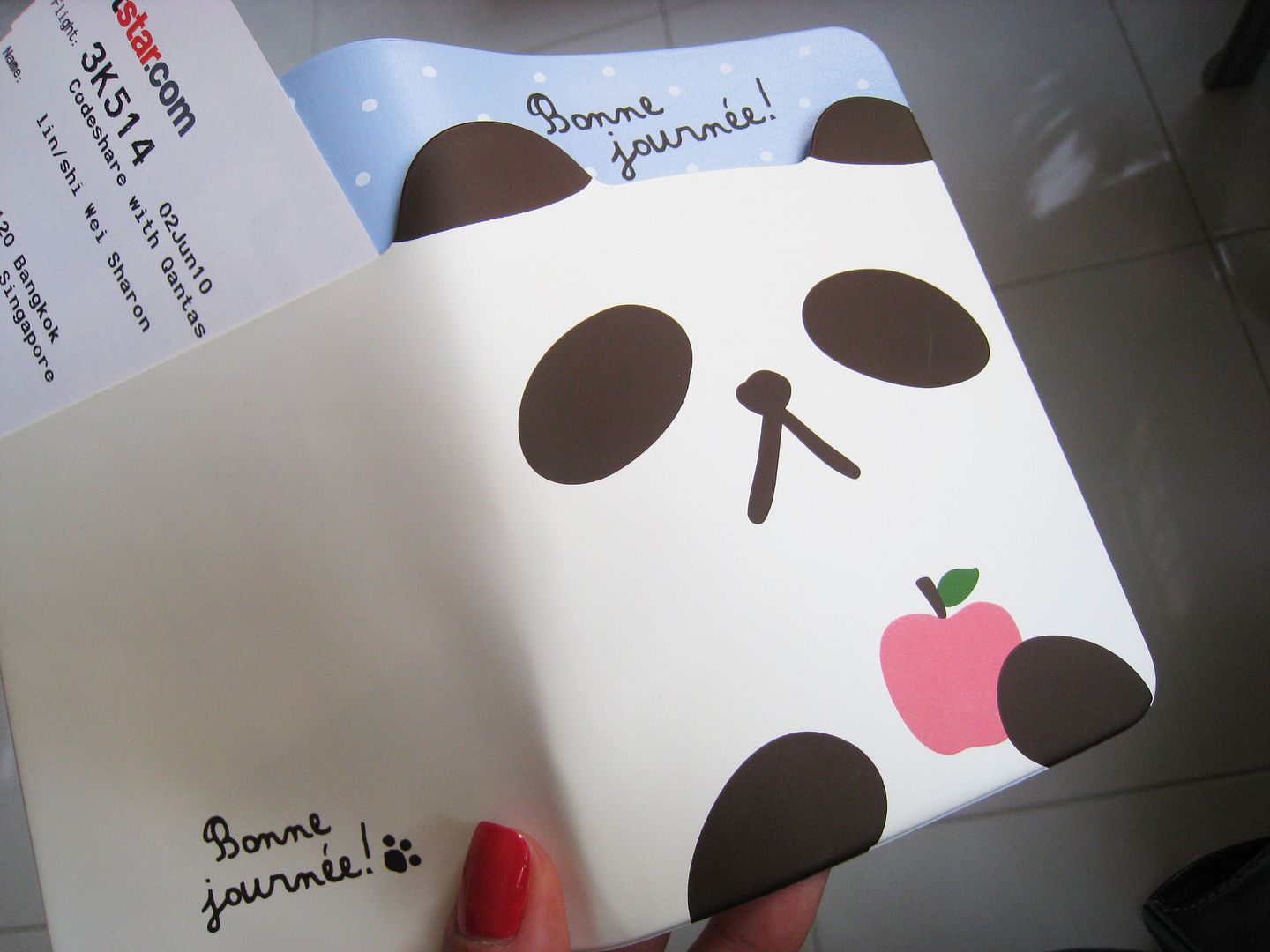 am going to be 25 in 3 days' time and its a little scary to be edging slowly towards the big 3-0, but i think im in a place and position that i have never been more thankful for, and im glad for that.
am gonna go get ready for the dinner (omg pekingduck wait for me!) and will finally get my ass down to packing my luggage for the trip tonight.
aside, i wonder if people named anonymous have nothing better to do than to stalk one's site and post rude comments. i knew that was coming ever since we set up this blog but let me tell you, anon, that sticks and stones can break our bones, but words, they can never hurt us. so continue if you please.
out!