If you have my sense of humour,
please go watch Despicable Me.
Its deliciously funny.
And made up of those laugh and be happy for a few hours
after which you can forget about it material
that i love. :)
"It's so fluffy, I am going to die!!!"
Someone said this in the movie
and the BF elbowed me and snickered.
I told Sharmie, and she said its SO ME.
Ah, yes, am afraid so. muahahhaha.
Wanted to hold my bday party at Macs this year
cos i never did it before when i was young
and i...love macs.
But the weekends are all fully booked
and now, i am losing the enthusiasm to hold a party at all.
Which is a pity, cos i specially bought a tutu skirt from BKK
just to wear to my party. :(
wanted to test my self timer
and i have no idea why its all blurry.
OOOOOOOHHHHH.
orgasm in a bowl.
the most important reason to have ramen.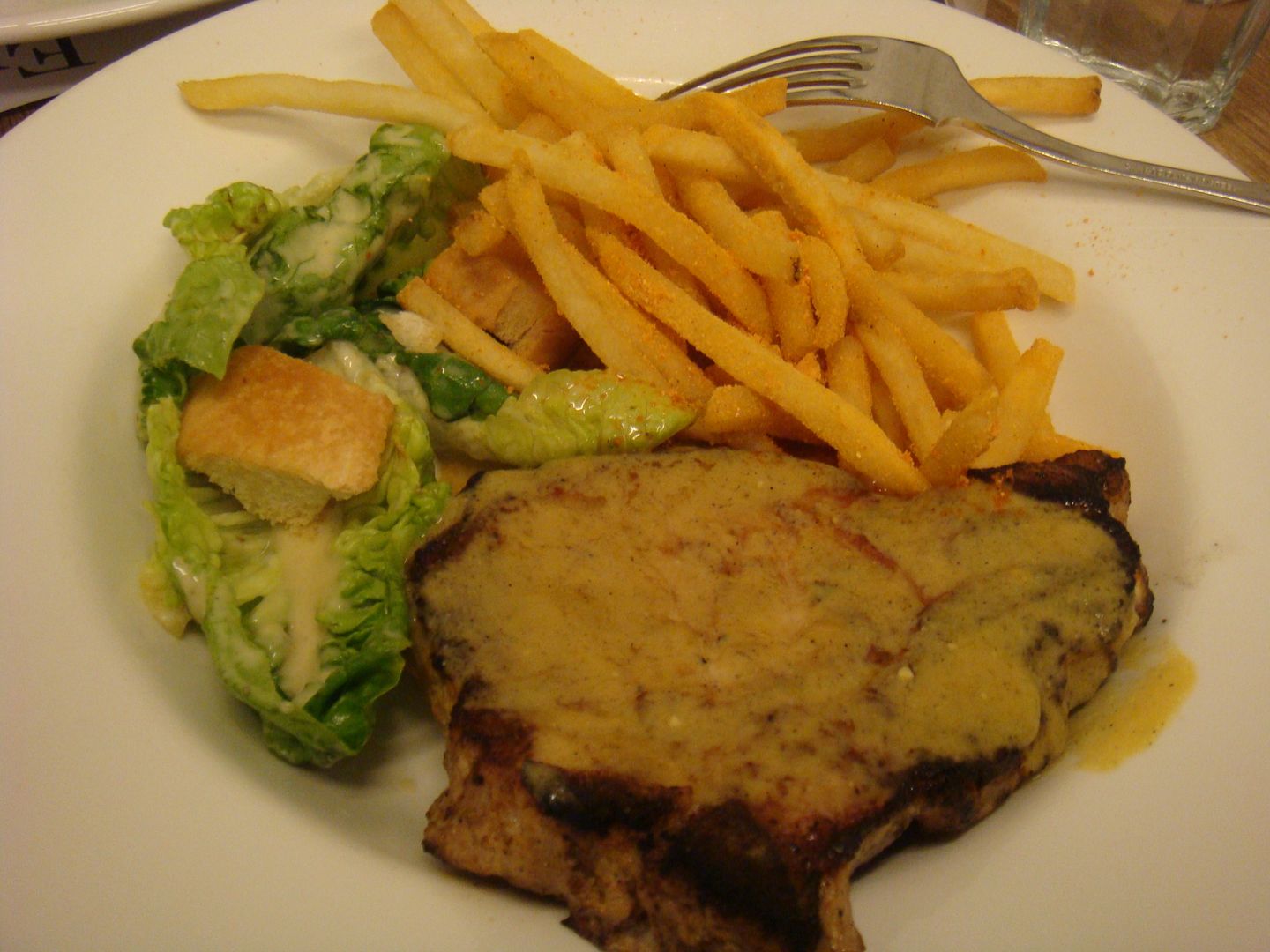 went to Everything with Fries for dinner that day.
Pork cutlet was not too bad.
grilled battered salmon fillet.
we all thought they wrote it wrongly,
how can you grill and batter it at the same time??!
erm, actually...you can.
its called one egg soup i think.
u get one fried egg in a bowl of soup.
dont order this please.
salmon in a bowl or something.
its super super super salty.
this is what me and sharon look like on normal days.
flagging cabs with manymanymany plastic bags.
so not me shoes!
waiting for a weekend of fun!
much love
kelly