First up, pics from the boys night out!
tadaaaah! me and stan..BAGE stan.
snickers.
sharmie and colin, source of delicious gossip.
me happily singing for stanley..
who is so not appreciating it. FINE.
okok, one decent pic of him.
we saw sharmie whip out her camera
and both of us slotted into cam-ready poses IMMEDIATELY.
okok, give him another decent pic.
missypixieeeeeeee. hearts.
hmmm, pretty evident who loves the camera!
Had a mini celebration with the girls last friday,
and to make it special,
i decided (demanded more like it)
that all of us should wear dresses and..
eat Muthu's Curry at Dempsey.
finally something different!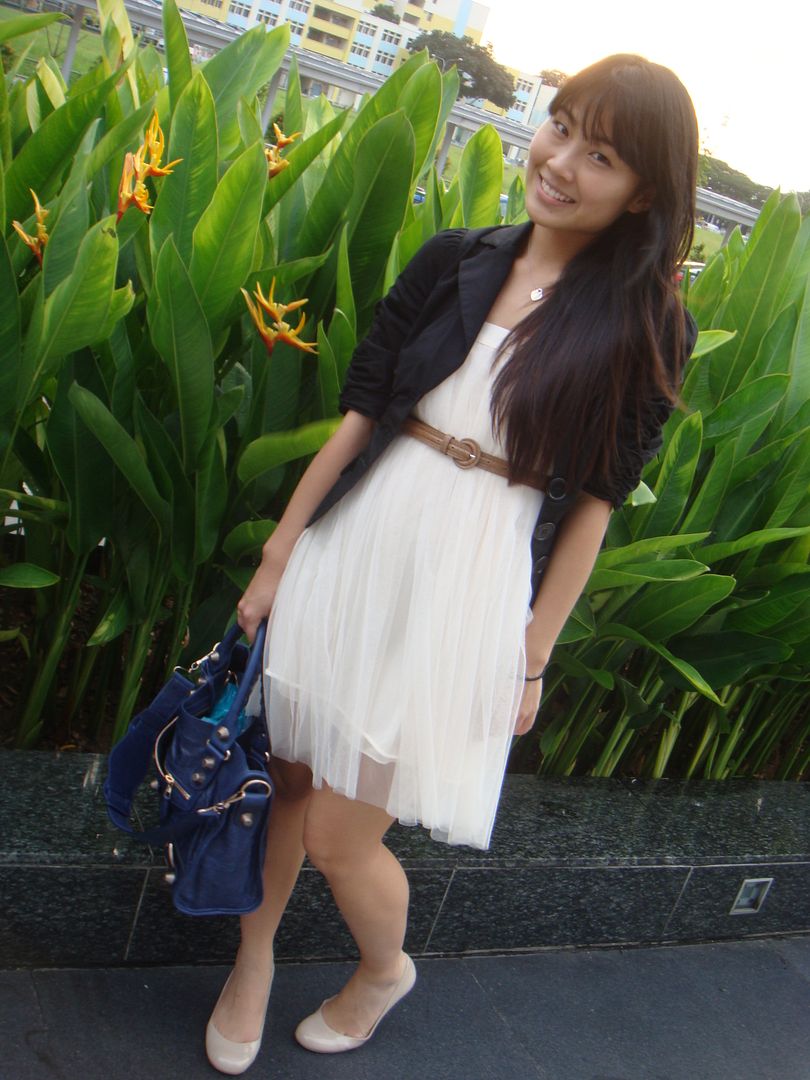 outfit of the day.
remember my tutu skirt that i wanted to wear for my party?
well, no party and skirt is worn as dress with belt.
threw on blazer in case i was too fluffy.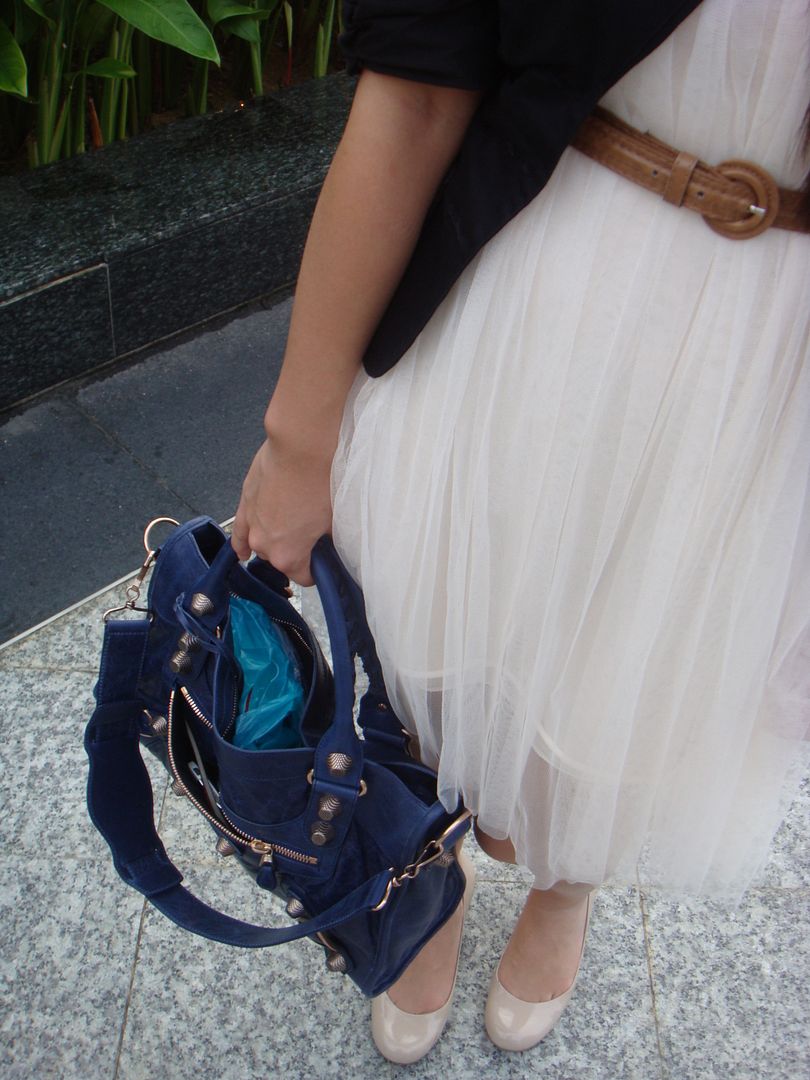 bad habit, i don't zip my bags.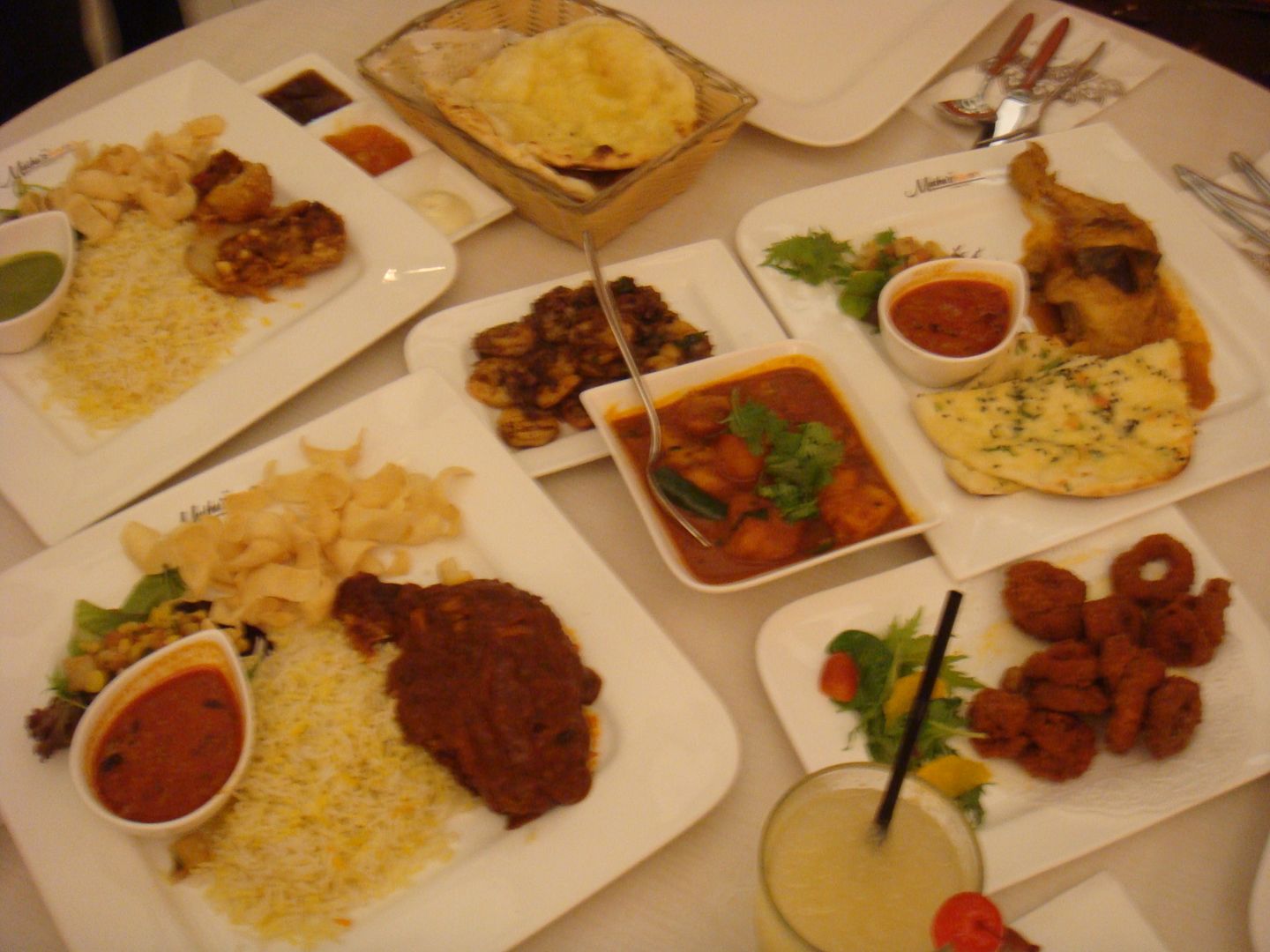 Before.
After.
cherry stalk tied by tongue..gasps!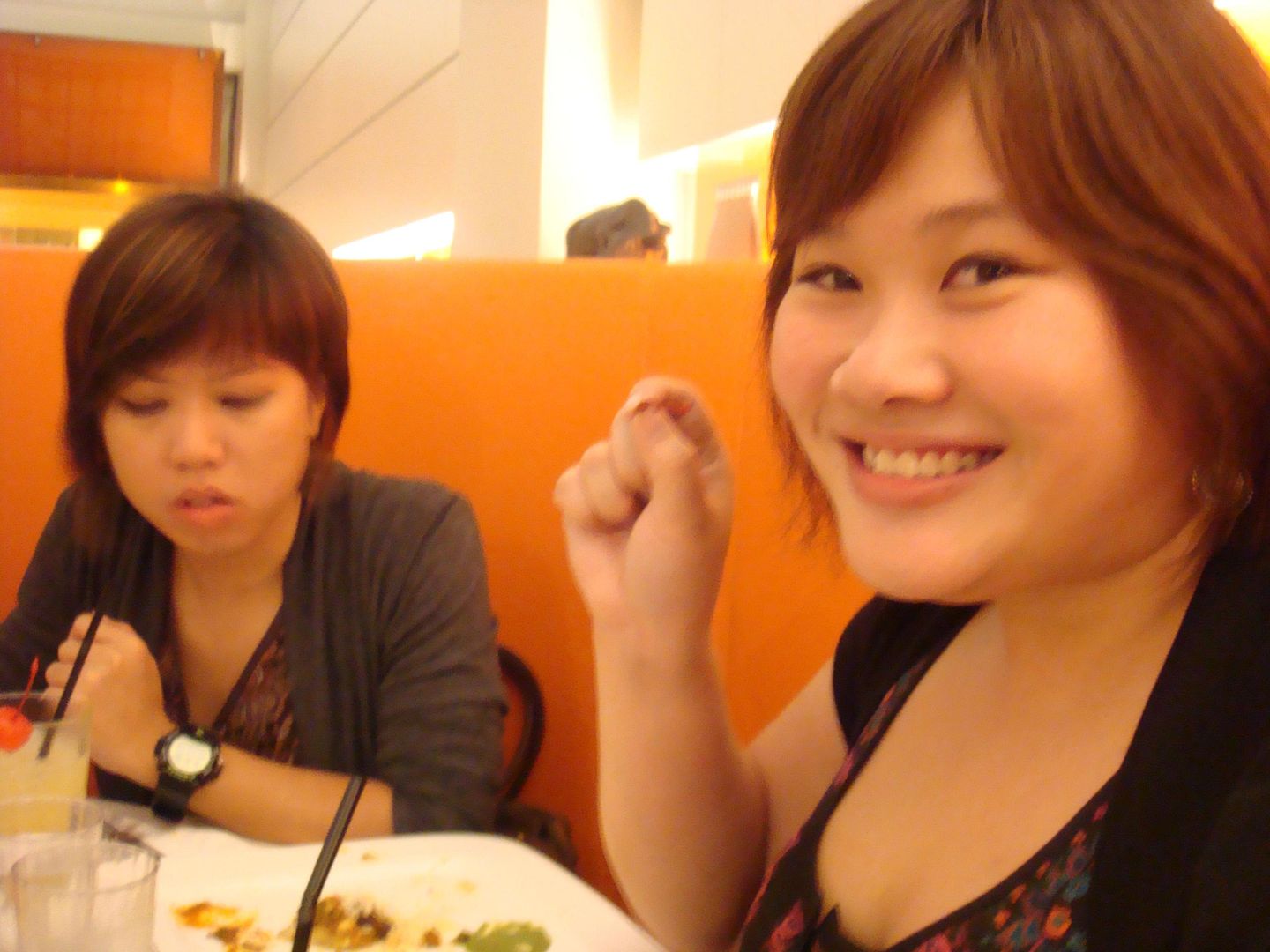 yes, chang is very very proud.
me trying to tie a stalk..damn hard :(
she is an amazingly patient friend :)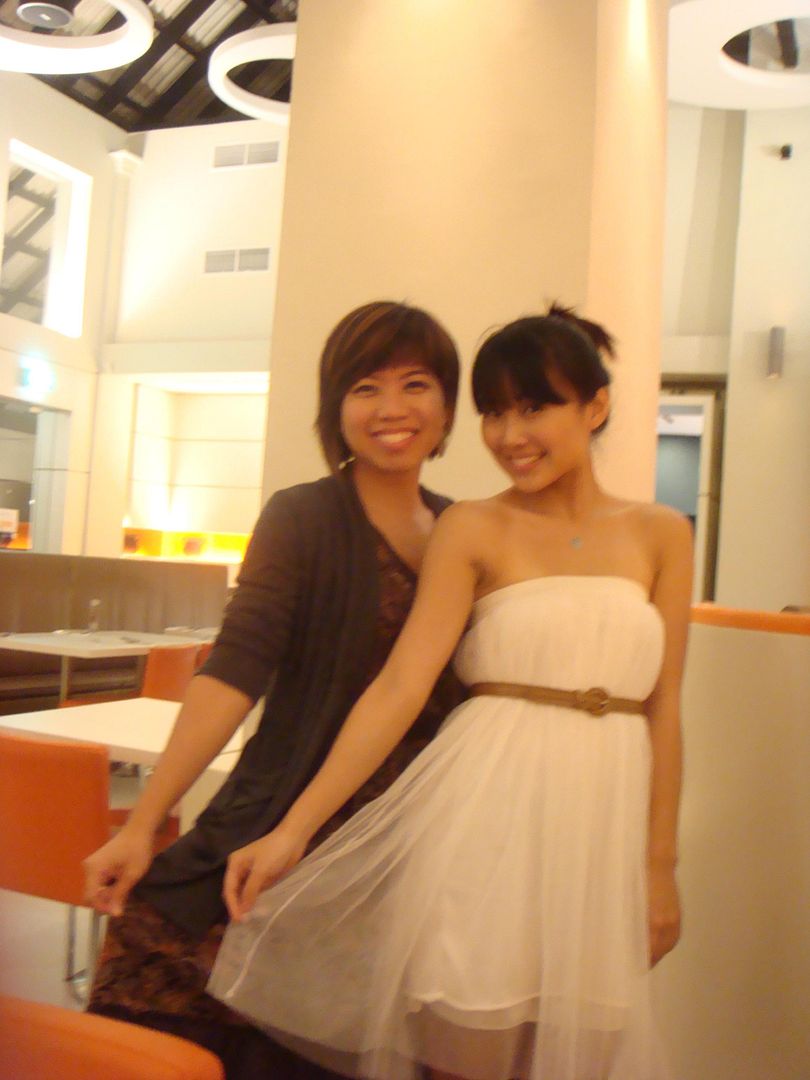 jess, who DIED when i wanted dresses
but nicely played along,
i miss you babe, come to gatherings more often!
crazy crazy ann who is terribly funny
and extremely frank and loyal.
lynn (who i always call beanie, i don't know why!)
very witty, full of moral values (hahahha)
and funny in the non-ann way!
i love all my friends and i am really grateful
that i have them with me through the years.
With friends like these, i don't ask for more :)
group shot! made it larger cos its..super small.
i have no idea why we are all squatting in an unglam manner
they are posing happily but u see me poking at lynn's iPhone?
I. Was. Clearing. Mails.
blows at candle....
candle doesn't go out, damn it!
Last but not least,
food pics from everywhere.
Cedele's cupcakes,
nicer than marmalade! oops.
prawn aglio olio at this cafe at taka basement.
it wasn't too yummy :(
BF's twin crab tower was much better.
i have lousy pasta luck.
present from Qatarland! :)
super long pic post,
am tired and going back to invoicing!
meanwhile, go go add us on facebook
(search for "missypixie")
cos we upload preview of the entire collection
earlier than on livejournal so u can sneak peek over there!
:)
much love,
kelly