Sharon and I work differently from others.
We don't get Monday blues cos its the only day off of our week.
So from tues to friday, we do the usual packing, mailing and emails.
And sat is for the rest of the work we can't finish in the week.
Sunday is reserved for sharmie's photoshop
after which after 9pm, its my world of invoicing..
so Mondays are our best days of the week :)
Anyway, am loving our new manufactured skirt.
It appeared here once and there were requests to re-make it,
so we did! (see, we heard you)
i have the grey, so trying to choose between Taupe or Navy.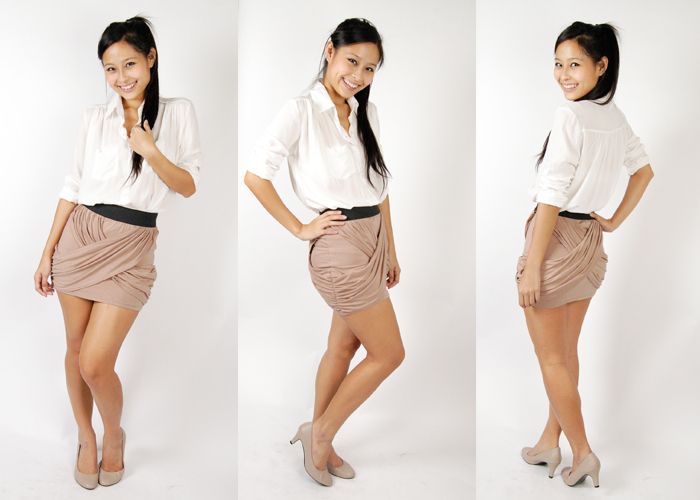 i love the unique colour of this skirt!
but i generally prefer dark coloured bottoms so..
-dithers-
but am definitely getting something so not me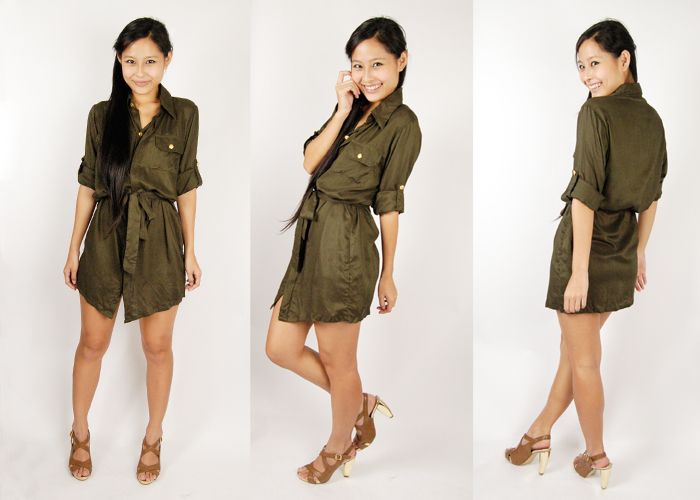 in green! whee. i am becoming adventurous.
This was a week of surprises cos..
SHARMIE DID HER HAIR!
(okay, i am damn slow, but when i first saw her,
i didn't even register that fact.
I think i started asking her about stocks.
HAHAHAA)
so sweet :)))
she is usually not this kinda girl
so i am dying to see her new revamped image!
somehow i managed to slam the door on my finger
so i got a bandage ring.
then 2 days later, sharmie that baboon
slipped a roll of masking tape up her arm
and told me proudly
"tadaaah! i got bandage cuff."
damn weird.
loveeee her curls. so super tempted by her now.
what i wore to clean the shop.
see the black rubber hair tie?
i used to get nagged about it so bad during phoshoots of the past.
sharmie wants to kill me everytime she sees it in pics.
cute ribbon denim shorts from bkk :)
i love my blue roi but seriously,
its a mistake to get the rosegold hardware.
cos the bloody bag is soooo damn heavy
even without much things in it.
thank god i didn't get the Work.
i found my grey nail polish!
and its the same colour as my dress. hahhaa.
CLOUD from topshop
dress (topshop) blazer (missypixie) shoes (pedro)
It was lynnie's birthday last friday
and we went to Oriole's!
missing jess :(
Saturday:
dress (missypixie)
see the black hair tie? sighs.
I cant explain why this toga dress is a saturday outfit
and not a weekday outfit.
it just feels wrong on mondays to fridays
but perfectly fine on saturdays.
hmmmmmmm.
much love,
kelly